Intrcomm Technology is Now Five Technology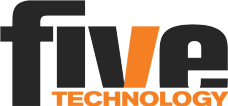 Over the past four years we have been marketing our web site development services as Five Technology/ www.fivetechnology.com. In an effort to consolidate some of the duplicated work that comes with having two names we have made the decision to market our information technology (IT) services under the name Five Technology as well.
There has been no other change within the company.  This is a decision we made to continue to improve our efficiency and ultimately provide the best service we can to you our clients. All Intrcomm email addresses will still function. Over time we will phase these out but for now you can still reach us at our old intrcomm.net email addresses. Our phones numbers will remain the same and we are still located at 300 Railraod Ave in Delano MN.
Over the next three weeks you will be receiving a series of emails, blog posts, and also a change in our invoices to help us through this transition process. Again Intrcomm Technology Inc still exists we will just be doing business as Five Technology.
Here is our contact information:
Email: support@fivetechnology.com
Phone: 763-972-6392
Feel free to call me with any concerns or questions you may have. Thank you again for your business we appreciate it!!
Ben Moonen and the Five Technology Team
Five Technology
www.fivetechteam.com
www.fivetechnology.com